10 Things to Do in Maryland Heights
Maryland Heights offers some of the most amazing sights and activities in Missouri and lucky for you, Westport Station Apartments offers you easy access to it all! Spend a day exploring all of the amazing shops and restaurants with your friends. Or uncover hidden treasures in one of the amazing museums like the Lewis & Clark Boat House! There are so many activities and places to visit for every occasion, like a night out with friends, family fun days, or a quiet day spent with yourself!
Below is our complete guide to every exciting adventure that awaits you here in Maryland Heights, MO! Being so close to the action at Westport Station, you'll always have something fun to do while you're in the area.
TOP 5 PLACES TO GO IN MARYLAND HEIGHTS
The South Main Historic District is a great spot to visit while you are living at the Westport Station Apartments. Located near the Missouri River, the South Main Historic District has events, shopping, and dining options. The South Main Historic District was visited by Lewis and Clark in 1804, and remains a great destination today. Some of the shops that you can explore are the Boathouse Trading Post, The Flower Petaler, the Olde Town Spice Shop, the Cobblestone Cottage, and more.

Be sure to try out one of the great restaurants in the area including the Little Hills Winery, Magpies Café, the Bike Stop Café, and many others. There are also a variety of events that are also hosted in the South Main Historic District. Be sure to check out their website today for all of the upcoming things to do!





1001 S Main St St. Charles, MO 63301

Go Ape Zipline and Adventure Park is the perfect place to go if you are craving an adrenaline rush. There are several different adventurous activities that you can try to test your skills and nerves. These activities include the Monkey Drop, Treetop Adventure, Treetop Journey, and Axe Throwing.

The Treetop Adventure is a great way to get a bird's eye view while zipping through the forest. The Treetop Journey is similar to the Treetop adventure in that you are up in the trees, but this adventure is more of a ropes course and is suitable for all ages. The Monkey Drop is perfect for those who are looking for some extra adrenaline! You get to climb onto a 40-foot platform, step off of the ledge, and freefall until the jump line catches you to lower you the last few feet to the ground. The final adventure that they offer is Axe Throwing. Axe Throwing allows you to test your aim by throwing sharp axes at tree stump targets. Whatever you choose to do you will have a great time!




13219 Streetcar Dr Maryland Heights, MO 63043

The Lewis & Clark Boat House and Museum is a great spot to learn about Lewis and Clark and their 1803-1806 expedition to the West. The museum is a popular destination along the Lewis & Clark National Historic Trail. They are proud to feature full-sized operational replicas of boats used during the expedition. There are also several different educational opportunities including programs, tours, and classes where you can learn more about this great site and the history behind it.

The Boat House & Museum aims to bring history to life through its 200-person reenactment that includes accurate uniforms, weapons, and living styles of the era. Check out their website today to learn more about the upcoming events and featured exhibits at the museum.





­1050 S Riverside Dr St. Charles, MO 63301

Hollywood Casino and Hotel is full of exciting games, great entertainment, and delicious dining options! Even if gambling isn't for you, the food options at Hollywood Casino and Hotel are top notch! No matter what food you are craving, you are sure to find a great option at Hollywood Casino and Hotel. Some of the different restaurants include Celebrity Grill, Phat Tai, Eat Up Buffet, Final Cut Steakhouse, and more.

The casino has a variety of game choices including poker, table games, slot machines, and more. In addition to gambling options, you can find live music options at one of the casino's three entertainment spots. The Amphitheater and Music Park bring some of the best music acts to St. Louis, and the 99 Hops House has live, local performers in-house every Saturday night. Check out their website today to see upcoming acts, learn about their rewards program, and plan your visit today.





777 Casino Center Dr Maryland Heights, MO 63043

Creve Coeur Lake is a 2145-acre park located near Imperial Gardens that features a 320-acre lake. It is the largest park in the St. Louis County Park system and a fantastic spot to relax on the weekends or evenings. The park is packed full of activity options including canoe and kayak rental, a 3.8-mile asphalt loop trail, an 18-hole disc golf course, and much more. Legend even has it that if you visit on a full moon night, you might see the ghost of the lovelorn Native American woman that the lake is named after.

In addition to all of the activity choices, the park has a variety of shelters and pavilions available for event rental. Visit the Creve Coeur Lake site today to learn more about their fascinating history or to make your event reservation.





2143 Creve Coeur Mill Rd St. Louis, MO 63146

TOP 5 AMAZING PLACES TO EAT IN MARYLAND HEIGHTS
There are many amazing restaurants that are in the Maryland Heights area. Try all of these great eateries and more!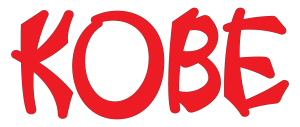 The Kobe Steakhouse of Japan is a great restaurant to have some delicious Japanese food. For an appetizer, start off with the edamame or the Lobster Rangoon. For an entrée, there are several different options that are available such as Teriyaki Chicken, Hibachi Steak, and more. They also have specialties on their menu that you will want to check out as well. There are combination plates as well such as Chicken and Scallops, Steak and Salmon, Shrimp and Scallops, and many other different options.
645 W Port Plaza Dr St. Louis, MO 63146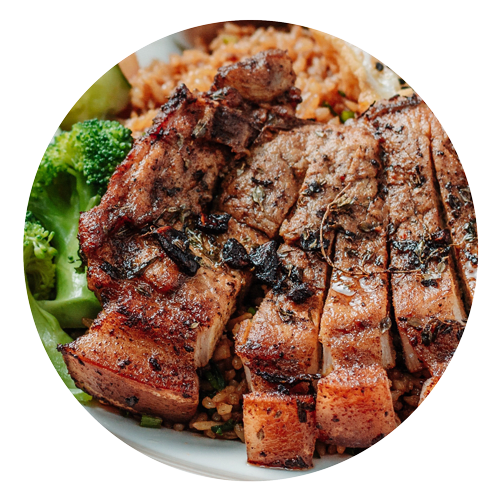 Tony's on Main Street is St. Charles' home for casual dining and fine food. Tony's serves delicious, upscale American-style cuisine in a comfortable setting. Whether you are visiting for happy hour, live music, or dinner with friends and family, Tony's has the perfect menu. From steak and poultry dishes to pasta and salads, there are options to please any palate. You can also enjoy Tony's on Main style steaks at home when you bring home some of their famous steak butter. Check out their website today to see their extensive drink list, delicious food items, and happy hour specials today.
132 N Main St St. Charles, MO 63301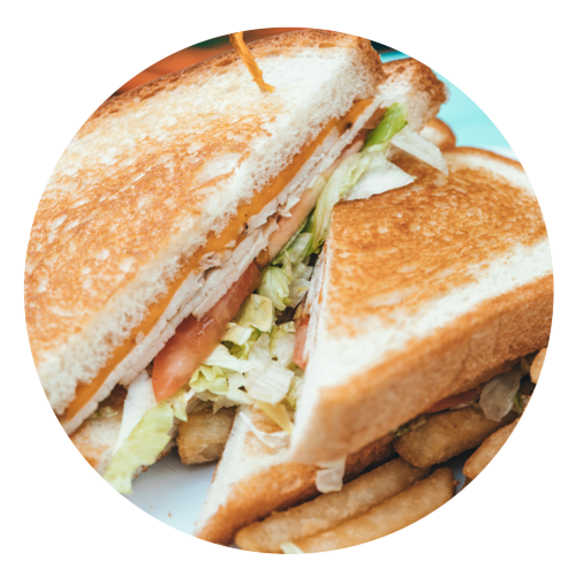 Gingham's Homestyle Restaurant has been serving the St. Charles area since 1991. They pride themselves on their food quality with batters, soups, and desserts that are made from scratch daily. Gingham's is open 24 hours a day, meaning that you can get delicious food whenever you get hungry. Whether you want pancakes for dinner or soup in the middle of the night, Gingham's is the place to go! In addition to dine-in services, Gingham's offers carry-out, catering, and bulk orders. Visit their website today to learn more about this American-style diner.
1566 Country Club Plaza Dr St. Charles, MO 63303

Hendrick's BBQ has been voted the number one BBQ restaurant in St. Charles! Their menu is carefully curated with dishes that use the finest ingredients. Hendrick's has a great selection of smoked meats, sandwiches, burgers, and, of course, all of the fixins! In addition to an incredible dine-in experience, Hendrick's also offers delivery, carry-out, and event catering. No matter the occasion, Hendrick's BBQ is the place to go!
1200 S Main St St. Charles, MO 63301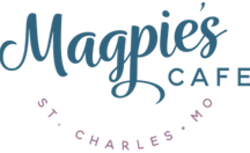 Magpie's Café has been a local favorite since 1984. They are a delicious spot to stop at for lunch or dinner on Historic Main Street, their menu features café-style favorites including soups, salads, sandwiches, and flatbreads along with a full bar menu after 5 PM. Their menu changes seasonally to ensure that the freshest ingredients can be used. In addition to great food, they host live music and events throughout the year. Be sure to check their website before you go in for the most up to date menu items and for any upcoming entertainment!
903 S Main St St. Charles, MO 63301
Testimonials
Super nice staff! Maintenance is great. Quiet. The staff is always there to talk to and solve any issues. Maintenance is always around and willing to help. We have been her 8 years and just signed up again. We recommend living here. Hardly any turnover in our building. Neighbors are friendly. Thank you for giving us a great place to live and being so kind to us.

- Anonymous
My family has lived here for 2 years. It has been a wonderful experience. Abby at the office is the best, she truly cares about the residents and will do her best to make sure you are satisfied with your living arrangements. So grateful we found this complex.

- Anonymous
It's St. Louis, the moment the weather changes, something is bound to go out, right? The maintenance guys have been quick to respond, super friendly and good at what they do. I've lived in plenty of apartments over the years, this crew is top notch. Would I recommend this place to my friends? I already have and will likely do so again. I thanked my friend that suggesteded the place. I just signed my lease for a second year!

- Google Review
I for one have been Very Happy with my community. We have lived here for quite some time. Many different management teams, but our current management team is by far "THE BEST". From top to bottom each member of this team has the interest of the community at heart. If there are issues that come up, it

- Google Review
I enjoy living here. The staff members are friendly, approachable, professional and efficient. Any requests for maintenance is addressed quickly and to satisfaction. The grounds are well groomed and kept clean at all times. My neighbors are quiet and respectful.

- Anonymous
5 Star Review: Abbey, Jenna, Jordan and Melissa are amazing!

- Google Review
5 Star Review: This complex is wonderful! I have been here eight months and have already signed my lease renewal starting next March 2021. The three maintenance men are amazing and keep everything running smoothly. I feel like I have three friends that take care of me. The office staff is very knowledgeable, super friendly, and helpful. They have my back. The complex grounds are absolutely beautiful. Springtime has lots of flowering trees, and Fall is a display of color.

- Google Review
This is a very safe place to live. Management, the consultants and maintenance all are very proactive in maintaining the grounds and the apartments. They respond quickly to work orders, and any other questions or concerns. I love living here.

- Facebook Review
5 Star Review: I've lived here for 11yrs now...gone thru four different managers and maintenance staff. My reasons are quite simply - attentiveness to my needs as a tenant. I love the regular 'wellness check' they perform in the building. The recent introduction of dedicated parking was a welcome relief for a lot of the tenants. So if you are on the market for a very quite, well maintained complex, this is the place

- Google Review
5 Star Review: My fiancé and are now in our 3rd year here at Westport Station Apartments, and we love it just as much now as when we first moved here. It is a very peaceful, quiet and beautiful place to live. The staff are always very nice. If there is ever a need for maintenance, they come out very quickly to take care of your needs. It is overall a great place to live, and I highly recommend Westport Station Apartments to everyone!!!

- Google Review
5 Star Review: The staff is incredibly friendly and helpful! They helped me get in the type of unit that I asked for exactly when I needed it. Maintenance is also very friendly and prompt. Have 2 bedroom. Such a cozy open floor plan. Definitely recommend.

- Google Review
5 Star Review: I'm pleased to have called this place my home as I've lived here for quite a while. I am especially pleased with management, their office staff and maintenance support. The employees here are always friendly and professional. They're also quick and thorough when addressing any issues that may arise. The property is nicely maintained and my neighbors are very respectful. I would recommend these apartments.

- Google Review